Administrator (part-time)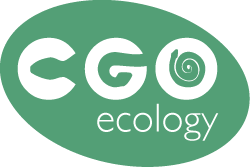 Employer: CGO Ecology Ltd, Christchurch, Dorset www.cgoecology.com
Starting date: December 2017 or soon thereafter
Closing date for applications: 30th November 2017
Length of employment: Permanent, with three-month probationary period
Salary: £18,000-20,000 per annum pro rata, initially 8hrs per week, rising to 16hrs per week, with possible expansion to include an ecology role for the right candidate
Overview
CGO Ecology is a consultancy with a small team of staff, and a wide network of subcontractors and associates. We need a well-organised Administrator to help run the business.
Role
The position is home-based (ideally Dorset/Hants area, but anywhere in the UK considered). It will occasionally involve meetings with line manager and other staff. The successful candidate will have very good written English and verbal communication skills. They will be highly computer-literate, good with numbers and arithmetic, a fastidious record-keeper, and able to manage complex workloads. Your working hours could be flexible to suit your availability, but there would be some time-sensitive tasks to adhere to. We operate a flexi-time/TOIL system. We would consider expanding the role, in due course, to involve a broader ecological consultancy element for a candidate with relevant ecological experience and/or qualifications.
Key tasks
·      Receiving and acting upon email communications from prospective and existing clients, staff, subcontractors and others.
·      Redirecting emails to relevant staff members.
·      Keeping an Excel sheet of jobs (new, ongoing and previous), numbering new jobs.
·      Logging work done (informed by relevant staff), filing reports and other documents electronically.
·      Raising invoices at agreed intervals (e.g. upfront, staged, final).
·      Chasing overdue invoices.
·      Monitoring payments in and out of the company bank account.
·      General financial bookkeeping, using SageOne accounting software.
·      Paying suppliers' and subcontractors' invoices.
·      Liaising with our payroll service supplier, providing information on staff hours worked, holiday taken, etc.
·      Posting payslips, and making monthly BACS payments of staff wages.
·    Logging monthly staff expense claims (including mileage sheets, receipts), entering VAT expenditure to SageOne, making BACS payments to reimburse staff expenses.
·      Other ad hoc tasks, as requested by line manager and other authorised staff.
·      Reminding staff to send updated work planner spreadsheets every week.
·      Compiling and updating the CGO team schedule spreadsheet.
Essential experience/skills
·      Previous book-keeping and administration experience
·      Very good written and spoken English
·      Highly computer-literate, including MS Word, Excel, Outlook and internet browsers
·      Accurate and attentive to detail
·      Able to work under time pressures
·      Self-motivated
Desirable (non-essential) experience/skills
·      Competent in SageOne or other accountancy software
·      Experience working in ecological, environmental or similar sector
·      Familiar with a breadth of UK wildlife
·      Interested in wildlife and nature conservation
Salary/benefits
Salary £18,000-20,000 pro rata. Working 8-16 hours per week, with a flexi-time/TOIL system. We reimburse reasonable expenses at cost, and mileage at 45p. We provide relevant equipment, pension, regular CPD/training, 24 days discretionary leave plus statutory holidays pro rata. We operate an Equal Opportunities policy.
Application
To apply, please email Chris Gleed-Owen This e-mail address is being protected from spambots. You need JavaScript enabled to view it with a CV focusing on relevant experience and skills. The post is likely to start in December 2017. Closing date for applications will be 17:00 on Thursday 30th November 2017.